On Monday, June 1, Woodlawn enters Stage One of our reopening plan. To see the "at a glance" outline, click HERE.
The outside doors will remain locked, but the church office will be staffed each weekday: Monday –Thursday, 8 am to noon, and 1 to 5 PM, and Fridays, 8 am to noon. Staff will be available by appointment if needed. People entering the building will be asked to wear a mask and maintain a distance of at least 6 feet from other persons.

For the full description of each stage or clarifications please refer to the original re-opening plan approved by Woodlawn Executive Team on 5-7-2020 HERE.
_________________________________________________________
Do you receive our weekly newsletter? It has even more information about what is going on in the life of our church! Send your email address to and let us know you'd like to subscribe to our weekly email newsletter sent each Thursday afternoon.
Worship services are available online on our Facebook Page, YouTube, and here on our Website. Already worshiping with us online? We'd love to know when you do! Be sure to like, react or comment on each worship service you watch. Those engagements are being used to determine "attendance" for our congregation at each service.
If you have been worshiping with us, we invite you to leave a review on our Facebook page!
"What's Up Wednesday"
online meet-up at 4:30 PM each Wednesday
No study, no agenda, no content—just a come-and-go "happy hour" to connect and say hello. Come see old friends and make some new ones!
You can connect to this meet up by ZOOM anytime between 4:30 and 5:30 Wednesday with the link below in your web browser.
https://zoom.us/j/94537264973?pwd=Tk5jSVdHK05QU1BJQzdSSzErSUlYdz09
Angel House Online Auction Update
Dear Friends of Angel House,
This year's global pandemic has forced us to think outside the box on how to continue raising enough funds to provide for the children's care at Angel House. We've decided to try something unique and fun, and host a mission auction online this fall.
Our goal is to commission at least 100 items from our Angel House family and their friends who are scattered across eight states so we need your creative skills and talents to donate to the
online auction. As soon as you have your creation finished or can take a picture of what you are going to make, fill out a Donor Form and send it to , along with a picture and copy (cc) All donation forms are due by October 1. They will be listed online and bidding will begin on October 12. Bidding will close on Sunday,
October 18. All proceeds will go to the greatest current need at Angel House in Tanzania.
Some items will not ship well so you can designate them for local bidding only - such as a meal or lawn/handyman services. However, we hope that a number of the items can be bid on by anyone. Some example items to get you thinking: artwork of any kind, food or baked items, gift certificate, gift basket, hours of professional service, and a personal service ie. childcare, weeding, organizing, etc.
Can you help us by contributing your time and talents to be auctioned off? AND please bid at our online auction. More information about the bidding to follow.
Sincerely,
Holly Heyroth Opundo
On behalf of the board of Grassroots and the Leadership Team in Tanzania
For more information and a copy of the donation form, email Lois at the church office.
Staff Assistance
Woodlawn staff members are offering to assist anyone who really should be staying at home by shopping for food or medicine. If you need someone to run and purchase necessities, don't hesitate to give the church a phone call at 316-788-1507 and we will set that up.

Adult Ministries Announcements
Do you lead a small group?
Looking for a way for you all to stay in touch? Reach out to Pastor Lori, she can help!
Prayer Partners
If you find yourself in need of prayer during the week, we would love to pray with you. Pastors and Stephen Ministers are available to pray with you over the phone. Request someone to pray with you by calling the church office at 316-788-1507.
In addition to phoning (316) 347-5506 or emailing me ( ) I am also available for a "face to face" video conference if you prefer. All one needs is a computer or phone with an Internet connection. To schedule a "face to face" chat, simply email or phone me, and I'll send you a link so that we can connect through ZOOM.
--Pastor Lance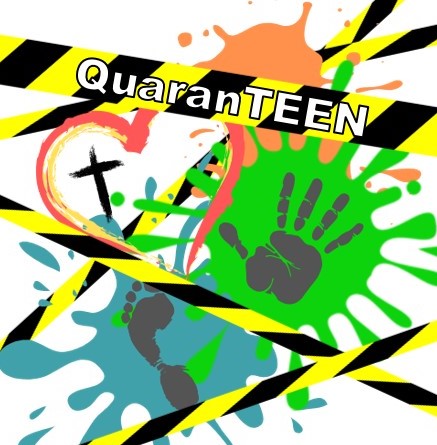 Youth Ministry Announcements
High School Youth Group In The Park – Meets every other Sunday from 7-8, beginning June 7. (We will not meet July 5)
Parks will vary depending on activity, so make sure to watch our FB/Remind posts for details! Contact Bryce if you are not in these groups.
Middle School Youth Group In The Park – Meets every other Wednesday from 6-7, beginning June 3.
Parks will vary depending on activity, so make sure to watch our FB/Remind posts for details! Contact Bryce if you are not in these groups.
High School Fun Events:
Outdoor Movie Night @ Lauren Towns' – June 19, 8:30-11:30pm
Wood Oven Pizza Party @ John Macera's – July 7, 5-9pm
Swim Party @ Jenny Smith's July 25, 5:30-8pm
Lock-In @ Woodlawn August 7-8, 7pm-7am
Middle School Fun Events:
Outdoor Movie Night @ Amy Devault's – June 13, 8:30-11:30pm
Get Air Trampoline Park – July 6, 7-9pm
Lock-In @ Woodlawn July 18-19, 7pm-7am
Swim Party @ Jenny Smith's August 1, 5:30-8pm
Registration form HERE!
*All youth events are dependent on COVID-19 restrictions.
**Backup events will be planned if we cannot meet together!
Camp Horizon Announcement
Camp Horizon has opted to suspend all summer camps for 2020. While wrestling over this decision, the Horizon staff consulted medical and camp professionals, as well as county and state health officials to try and make the best decision possible. However, they determined they could not safely reduce the overall risk to campers, staff, and their home communities. We know that this was a tough decision for them to make, but they made it in the best interest of the kids, staff, and volunteers.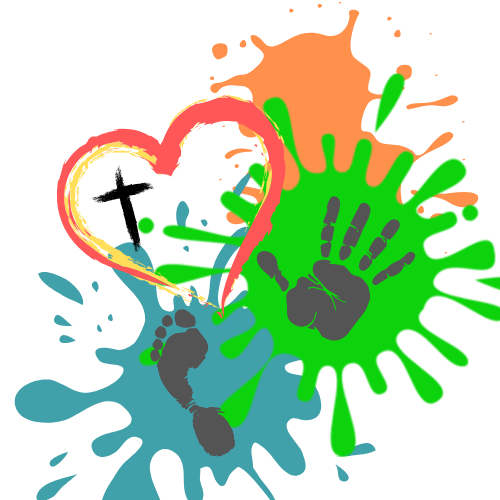 Children's Ministry Announcements
Zoom chats for our children's ministry continue weekly! For the safety of our children, these meetings are password protected.
Children's Moments happen EVERY Wednesday at 4pm on the Children's Ministry Facebook page! Be sure to check the one from this past week! If you would like to be added to this closed group, contact Jenna Roskilly.
Science Camp has been cancelled for 2020. Vacation Bible School has been moved to the week of July 20. Stay tuned for more information as it comes available.
Any questions or for more information about any of these contact Jenna Roskilly at