We all experience challenges in our lifetimes when we could benefit from the support of a caring Christian friend. Stephen Ministers are ready to provide the emotional and spiritual care we need when faced with a crisis or difficulty, such as:
Loss of a loved one
Hospitalization
Divorce or separation
Loneliness or discouragement
Spiritual crises
Unemployment or job crises
Terminal illness
Incarceration
Aging
Birth, adoption, miscarriage
Chronic Illness
Relocation
Recovery after accident or disaster
If you are in need of the assistance of a Stephen Minister, please contact Sharyon Miller at 788-4835 or Millie White at 680-2043.
Our Stephen Ministers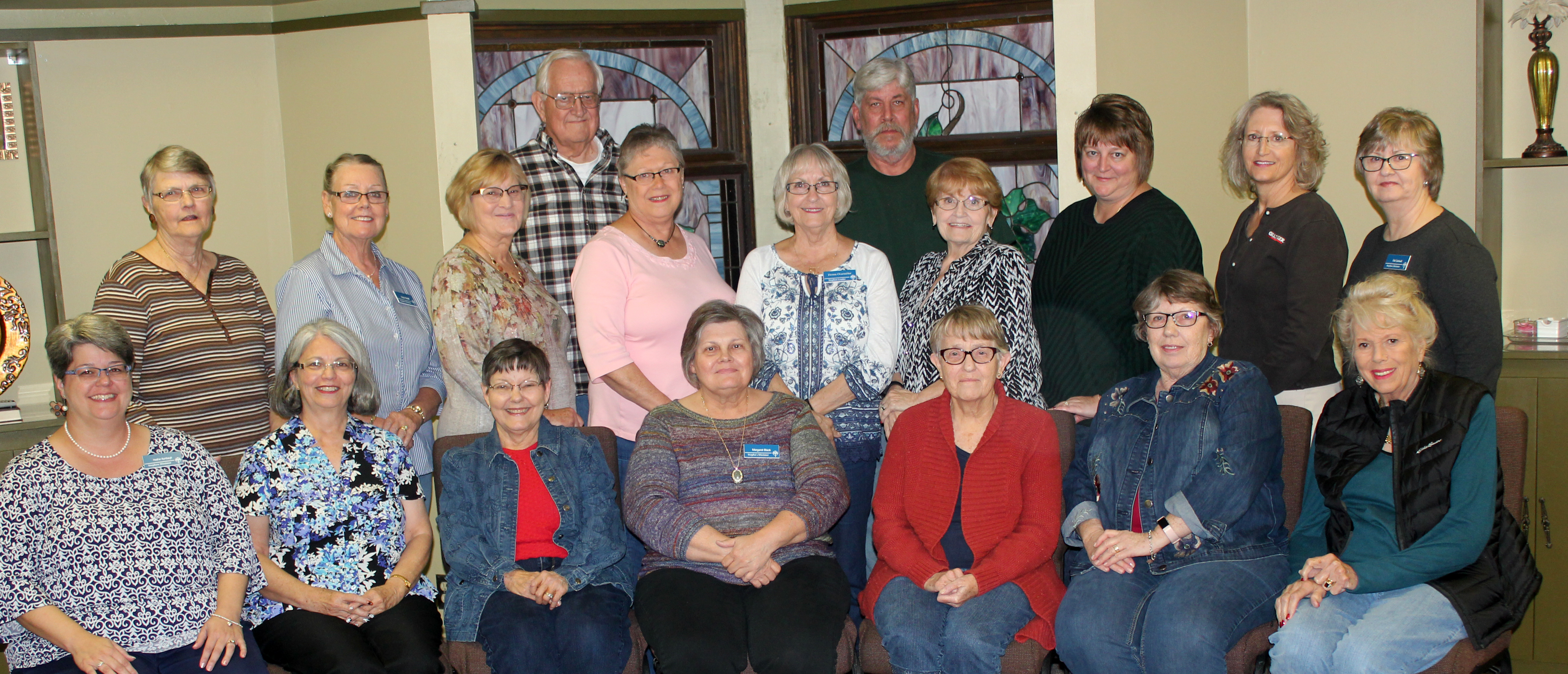 Front row L to R: Roylene Klein; Sharon Schmidt; Margaret Black; Barb Paulin; Jean Anderson; Margie Cords.
Back Row L to R: Eleanor Underwood; Vickie Waddell, Janet Ferguson, Jack Weins; Norma Rockenbach; Donna Overmiller; Bruck Clark; Sharyon Miller; Kelly Gifford; Carol Basinger & Patricia Cantwell.
Not pictured: Millie White, Vic Calcote, Kyle York.
These lay ministers will be providing care for people in and around our congregation who are grieving, need long-term care, or are going through other crises in their lives.