Sunday, May 15, 2022
8:30 am "Woodlawn Without Walls" premiers online on Facebook and You Tube
9 am Traditional Worship Sanctuary
10 am Contemporary Worship in the Worship Center
Church Office Hours: 9 am to Noon and 1 pm to 4 pm M-Th, and 9 am to Noon Fridays.
5-15-22 Moment for Mission: Habitat for Humanity
Jack and Jill Preschool is a preschool started by your members 54 years ago. It is still going strong, and we have second, third-generation families enrolled and new families who find us via word of mouth or social media. You have generously blessed many families in the past and present, and your donations will help future families. Here is what it has meant.
"My family was blessed with a scholarship at Jack and Jill preschool. As a single parent, I went back to college to finish my bachelor's degree. It's been a slow process. I've been able to send two of my children. To find a spiritual-based preschool with kindhearted, warm teachers and a steady curriculum was a true blessing. My kids feel at home there and will forever cherish their time there. I am truly grateful for the scholarship and the experience."
We appreciate your prayers and support as your preschool continues to educate and shape future generations.
Global Methodist Church Denomination Launches

A new Methodist denomination launched on May 1 as a conservative group of clergy, laity, and congregations within the United Methodist Church announced the formation of the Global Methodist Church (GMC).

The Global Methodist Church is a new evangelical denomination born out of the work of traditional-leaning church leaders. It comes three years following the Protocol of Reconciliation and Grace through Separation agreement between traditional, progressive and centrist groups that provided a compromise around the inclusion of LGBTQ+ persons in the UM church while allowing for traditional-leaning congregations and pastors to leave the UMC with their church property and assets.

Due to Covid, the 2020 General Conference was never held and the Protocol was never adopted. Because General Conference has now been postponed to 2024, a group of conservative United Methodists known as the Wesleyan Covenant Association (WCA) went forward with the launch of the new denomination.

At 11 AM on Sunday, May 22, Pastors Lance and Lori plan to host an informational meeting in the Sanctuary about the newly launched denomination and its impact on our district, annual conference and local church.

Congregations who wish to disaffiliate must hold a vote of the church membership which must be approved by a 2/3 majority. They must then meet certain financial obligations to the Annual Conference for Mission Shares and unfunded pension liability, and approval must be voted upon by the Annual Conference body. It is hoped by the May 22 meeting there will be more information about how many churches and pastors in our vicinity and in the Great Plains Annual Conference plan to disaffiliate in order to join the new denomination.

Bring any questions you might have and the pastors will try to answer with whatever information may be available at that time.
DCFS Makes a Big Impact

Derby Community Family Services (DCFS) is so very fortunate to have the funds from the Mary Withers Estate along with the $800 a month provided by Woodlawn's Thrift Shop! During the winter there is a law that the utility companies cannot shut off gas & electricity. However, once the weather starts warming, that mandate is lifted. DCFS has received more calls than usual because people's utilities are being shut off. During the last week of April alone, DCFS made 5 pledges. Altogether during the month of April, a total of 29 pledges were made toward utility bills for local families.

One woman who received food last week sent along this message: "I have been on the phone with my mom crying because I just feel so blessed right now. She asked me to tell you guys thank you and God bless!"

Another woman contacted DCFS recently to say thank you for utility assistance. Serious health issues are preventing her from working, but she hopes that with the right medication she will be allowed to return to work. Her household includes her husband, two children and a disabled parent.

She wrote: "Your organization is an absolute Godsend! I truly mean it and appreciate it more than you will ever know. Life is crazy, yet so humbling. Two years ago I was at the top of my field. I loved and cared for our patients and their families as if they were my own and I loved everything about it. When we get all of this disability taken care of and my health stabilized, I would love to volunteer to help. I love this community! I truly appreciate you and your organization so much. I will call the other places you gave me to see if I can get the additional help for the [utility] bill. God Bless you all and the beautiful work you are doing."

Thank you to all who help to make this outreach possible!

--Colene Read
Director, DCFS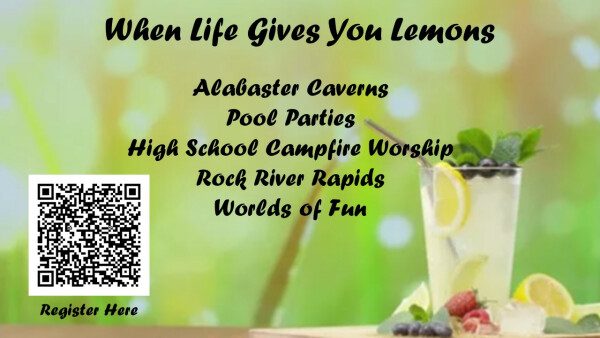 Screen/Media and Tech Volunteers needed for Contemporary Worship
Volunteers are urgently needed for the Contemporary worship service on Sundays. Volunteers would serve once a month, sitting in the tech booth and advancing the screens by computer. It's as easy as pushing a space bar! Training is available.
Stephen Ministers are here to help
If you are in a struggle with anxiety, loss, and/or isolation, you might not know exactly when your understanding and acceptance from this crisis will come. But, we can rely on our risen Lord to be truly present with it all, even when others can't be. If you need a message of hope and encouragement, call on a Stephen Minister to help you on this journey. A Stephen Minister can help you through the valleys of life to help restore your joy. Call Kelly Gifford- 316 708 0691 to be matched with a Stephen Minister.
Let's DiaBeat This! Special Guest Speaker

On Tuesday, May 17, at 12:30, there will be a catered lunch and guest speaker available to the first 50 people who sign up to attend. The cost is $15 and will be in the Pavillion, on the grounds of the Derby Madison Avenue Venue.

The guest speaker is Dr. DeLayne Vaughn, MD, who is a family medicine doctor and certified life coach with over 25 years of experience in health care. In her life coaching practice, Dr. Vaughn helps women reverse type 2 diabetes and obesity, naturally, through lifestyle modification, so they can reduce or eliminate medications.
You can register for the luncheon and speaker at the DRC, 316-788-3781 or www.derbyrec.com.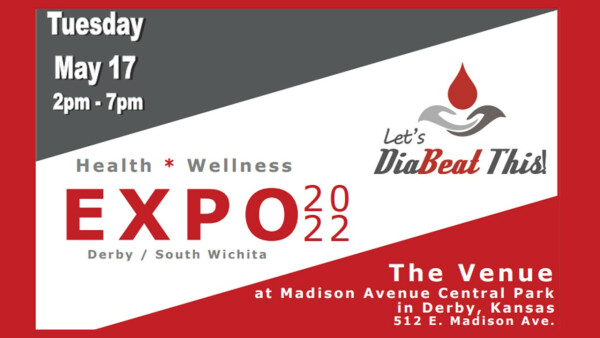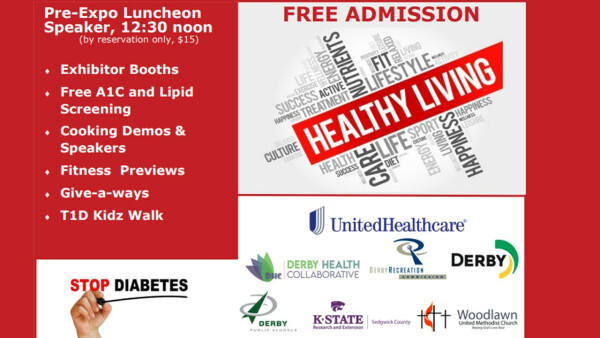 Derby Food Pantry

Boxed potatoes, crackers, pancake syrup, dry pasta, sloppy joe sauce, chili, deodorant, laundry soap, empty egg cartons for May. Place donations in the blue tub by the office.

Starting in June there will be a plastic container near the blue tub on Sundays before the first and last Tuesdays and on the Thursday and Friday before the third Saturday for garden produce.
Woodlawn Thrift Shop
Open Thursday - Saturday
9am - 2pm
103 N. Baltimore
Thank you Woodlawn for your generous donations. We are able to put out new items each week.

Bargains galore!
$$$ Money stays within USD 260 $$$

Check us out.
Come shop and pass the word!
For the safety of you and others, we highly recommend wearing masks at this time. We continue to sanitize work areas and the front desk as well as door knobs after each shift.
Covid Restrictions Eased
As of 03/01/2022, Woodlawn's Reopening Team has dropped most restrictions that had been implemented at Woodlawn during the Covid 19 pandemic because of the significant improvement locally in new case rates, hospitalizations and positivity test rates. Though face masks are no longer required in the building, health officials emphasize that people should still wear face coverings if they wish or if they are personally at high risk and that regardless of local conditions, anyone should mask who has COVID-19 symptoms, a positive test, or has been exposed to someone with COVID-19.
Moving forward, the Woodlawn Reopening Team will factor in the Center for Disease Control's new guidelines for assessing community risk, which weigh local hospital capacity more heavily than rates of new infections alone. Should Sedgwick county reach a "high" rating on the CDC county risk map, restrictions could be reinstated by the Reopening Team. Currently Sedgwick County's risk is "medium."
Opportunities to Serve
Tech Crew (Sound, Screens, Lights)
Ushers
Greeters
Lay Readers
Children's Ministry
If you are interested, please contact the church office at 316-788-1507 or email
Therapy Services
Woodlawn hosts two student therapists in the Master of Science in Family Therapy program at Friends University who are available for in-person or teleconference sessions at no cost to the client. If you or someone you know can benefit from this service, please phone the therapist of your choice directly and leave a message. The therapist will contact you to arrange an appointment. Chelsey Gotti 316-209-2416 or Kim Binford 719-439-0384
Stephen Ministry
Grieving the loss of a loved one is difficult under any circumstances, but the effects of the ongoing coronavirus crisis have made grief even harder for many. Family members may have been isolated from their loved one and not had the chance for closure or saying their final goodbyes. If you are suffering a loss, and are having difficulty coping with feelings, and living without them, please allow a Stephen Minister to help carry this burden. You do not have to travel this difficult time alone. Call Kelly Gifford-316 708 0691 to be matched with a Stephen Minister.
Prayer Chain Note
If you would like to receive the daily prayer email, phone the office to be added to the daily email.
Giving Made Easy
There are many ways to give to Woodlawn so that mission and ministries happen and our facility is maintained. We want to make you aware of some giving options you may not know of, or just haven't thought about in a while. With Christmas approaching, it brings the perfect opportunity to give a little extra to Woodlawn UMC with each gift you purchase online.
Common ways to give:
Sunday morning offering – give when you attend a church service
Mail a check or drop it by the church office
Use the GIVING button on our website woodlawnumc.net
Ways to give when you shop:
Dillons Community Rewards – once you have an account setup on Dillons.com you can link your Dillons card to an organization you designate and a percentage of what you spend will be donated; you can choose Woodlawn UMC!
Amazon Smiles – When shopping on Amazon.com if you login to Amazon Smiles.com you can designate an organization to which you want a percentage of what you spend to be donated. Woodlawn UMC can be your designated organization
UMC Market Powered by IGive – The United Methodist Church setup a program with retailers throughout the country that will donate a percentage of what you spend shopping online to an organization of your choice. Go to www.UMCMarket.org or www.iGive.com to get started.
iGive is a free service to causes and members. Since 1997, iGive has grown to 350,000+ members supporting 50,000+ causes and raised over $9 Million!
Make your shopping count for a little bit more!
_________________________________________________________
Do you receive our weekly newsletter? It has even more information about what is going on in the life of our church! Send your email address to and let us know you'd like to subscribe to our weekly email newsletter sent each Thursday afternoon.
Worship services are available online on our Facebook Page, YouTube, and here on our Website. Already worshiping with us online? We'd love to know when you do! Be sure to like, react or comment on each worship service you watch. Those engagements are being used to determine "attendance" for our congregation at each service.
If you have been worshiping with us, we invite you to leave a review on our Facebook page!