On Monday, June 1, Woodlawn entered Stage One of our reopening plan. To see the "at a glance" outline, click HERE.
The outside doors will remain locked, but the church office will be staffed each weekday: Monday –Thursday, 8 am to noon, and 1 to 5 PM, and Fridays, 8 am to noon. Staff will be available by appointment if needed. People entering the building will be asked to wear a mask and maintain a distance of at least 6 feet from other persons.

For the full description of each stage or clarifications please refer to the original re-opening plan approved by Woodlawn Executive Team on 5-7-2020 HERE.
_________________________________________________________
Do you receive our weekly newsletter? It has even more information about what is going on in the life of our church! Send your email address to and let us know you'd like to subscribe to our weekly email newsletter sent each Thursday afternoon.
Worship services are available online on our Facebook Page, YouTube, and here on our Website. Already worshiping with us online? We'd love to know when you do! Be sure to like, react or comment on each worship service you watch. Those engagements are being used to determine "attendance" for our congregation at each service.
If you have been worshiping with us, we invite you to leave a review on our Facebook page!
Woodlawn Thrift Shop News
The shop will be open on Thursday's and Saturday's from 9-2 pm. Hopefully more days will be added at a later time. In an effort for everyone's safety, customers and volunteers will be asked to wear masks. Guidelines will be posted on the east and west doors.
Staff Assistance
Woodlawn staff members are offering to assist anyone who really should be staying at home by shopping for food or medicine. If you need someone to run and purchase necessities, don't hesitate to give the church a phone call at 316-788-1507 and we will set that up.

Adult Ministries Announcements
Do you lead a small group?
Looking for a way for you all to stay in touch? Reach out to Pastor Lori, she can help!
Prayer Partners
If you find yourself in need of prayer during the week, we would love to pray with you. Pastors and Stephen Ministers are available to pray with you over the phone. Request someone to pray with you by calling the church office at 316-788-1507.
In addition to phoning (316) 347-5506 or emailing me ( ) I am also available for a "face to face" video conference if you prefer. All one needs is a computer or phone with an Internet connection. To schedule a "face to face" chat, simply email or phone me, and I'll send you a link so that we can connect through ZOOM.
--Pastor Lance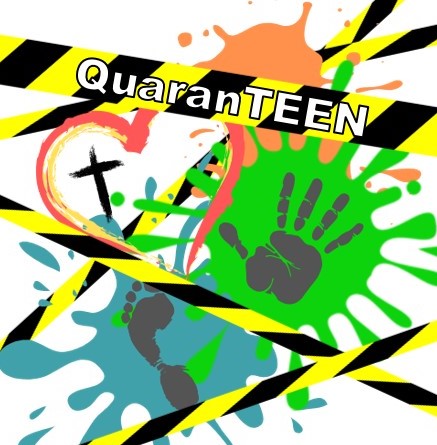 Youth Ministry Announcements
DUE TO THE RECENT RISE IN COVID CASES, OUR YOUTH WILL NOT BE MEETING IN PERSON AT THIS TIME.
YOUTH GROUPS WILL RETURN TO MEETING ON ZOOM (CHECK FACEBOOK AND REMIND FOR LINKS).
High School Youth Group In The Park – Meets every other Sunday from 7-8, beginning June 7. (We will not meet July 5)
Parks will vary depending on activity, so make sure to watch our FB/Remind posts for details! Contact Bryce if you are not in these groups.
Middle School Youth Group In The Park – Meets every other Wednesday from 6-7, beginning June 3.
Parks will vary depending on activity, so make sure to watch our FB/Remind posts for details! Contact Bryce if you are not in these groups.
High School Fun Events:
Goosechase Scavenger Hunt July 7, 8-9pm
Swim Party @ Jenny Smith's July 25, 5:30-8pm
Lock-In @ Woodlawn August 7-8, 7pm-7am
Middle School Fun Events:
Goosechase Scavenger Hunt July 6, 7-8pm
Fast Food Follies: Drive Thru Edition July 16, 6-8pm (Rules will be sent to all registered youth)
Swim Party @ Jenny Smith's August 1, 5:30-8pm
Registration form HERE!
*All youth events are dependent on COVID-19 restrictions.
**Backup events will be planned if we cannot meet together!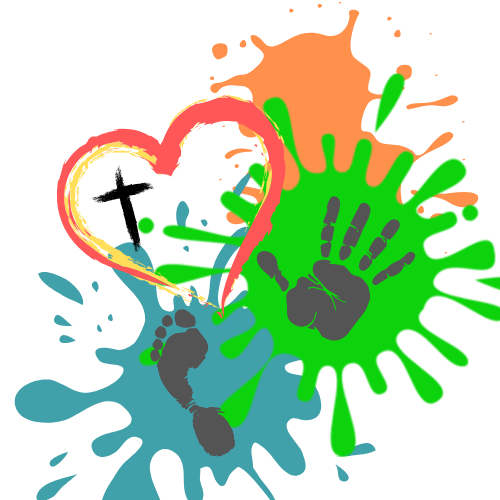 Children's Ministry Announcements
Zoom chats will return July 2nd. Be on the lookout for an email on July 1st! These zooms chats will be for all kids to connect with church friends that they don't get to see face to face right now.

Children's Moments happen EVERY Wednesday at 4pm on the Children's Ministry Facebook page! Be sure to check the one from this past week! If you would like to be added to this closed group, contact Jenna Roskilly.

VBS On The Go! Go with us virtually and visit the beach, the wild west, go camping and visit the city with superheroes! This will take place the week of July 20th in a private Facebook group. Each day we will upload videos for you to use with your kids on each activity throughout the day. We will have packet pickups on July 19th from 9am-3pm at Woodlawn and you will have all the materials that your kid(s) need for the week. We can't wait to join you on these adventures!! To register, click HERE.
Any questions or for more information about any of these contact Jenna Roskilly at