This Weeks Moment For Mission: August 1
Victory in the Valley
Victory in the Valley's mission is to encourage cancer patients and families on their journey by offering HOPE through emotional and spiritual support, while providing practical services to improve the quality of their lives.
Next Weeks Moment For Mission: August 8
Circles Derby
Circles Derby is a community-driven program that works to increase upward mobility for individuals and families in poverty in Derby, Kansas. Based on the national Circles®USA model, the Circles initiative builds intentional relationships (social capital) across socioeconomic lines that help open up long-term pathways for economic mobility and self-sufficiency.
Woodlawn Open for In-person Worship
8:30 am Premiere of Woodlawn Without Walls Online Service on Facebook and
YouTube
9:00 am Traditional Worship in the Sanctuary
9:45 am Adult Sunday School classes
3rd Grade Class in Children's Wing at Woodlawn
10:45 am Contemporary Worship in the Worship Center
11:00 am Children - Wiggles & Worship
Questions about Woodlawn's reopening procedures? Click here for Frequently Asked Questions.
Updated Mask Policy:
Woodlawn's Reopening Team determined Monday that Woodlawn UMC will no longer require face masks in the church building for anyone who is fully vaccinated.

Those not fully protected by a vaccine will be expected to continue to protect themselves and others by wearing a face mask and maintaining social distance. Exceptions will continue to be made for infants and pre-school aged children.
Coffee Fellowship has Returned!
The reopening team has determined that coffee service can resume. Servers will take a few additional precautions such as: wearing masks and gloves while providing food and beverage service.
Two fellowship time slots:
8:45-10:00 East window (Main entrance)
10:00-11:00 Worship Center window
The Hospitality Team welcomes donations of store-bought cookies for our Sunday morning coffee window and Fellowship Time. Cookie donations should be labeled for Fellowship Time and can be dropped off in the church kitchen anytime during the week. Thanks so much!
"Coffee's on Me!"
We often have flowers on the alter for Sunday's service in honor of a special day, celebration of a person or in memory of a loved one. This signup sheet is available in the office and has many openings if you would like to purchase the alter flowers for either the traditional or the contemporary service.
There is now another option to celebrate with your Woodlawn family on Sunday mornings: "Coffee's on me!" You can cover the cost of coffee Sunday morning to honor or celebrate an occasion. Coffee costs about $35 per Sunday. Signup is also available in the office.
Operation Back to School
It is that time of year again to start looking for backpacks to help the USD 260 students as they begin school this fall. Backpacks for all ages are needed, including larger sizes for the older kids. Backpacks can be dropped off in the church office during regular office hours. Backpacks are needed by enrollment time and will be packed mid-July, as school begins August 11.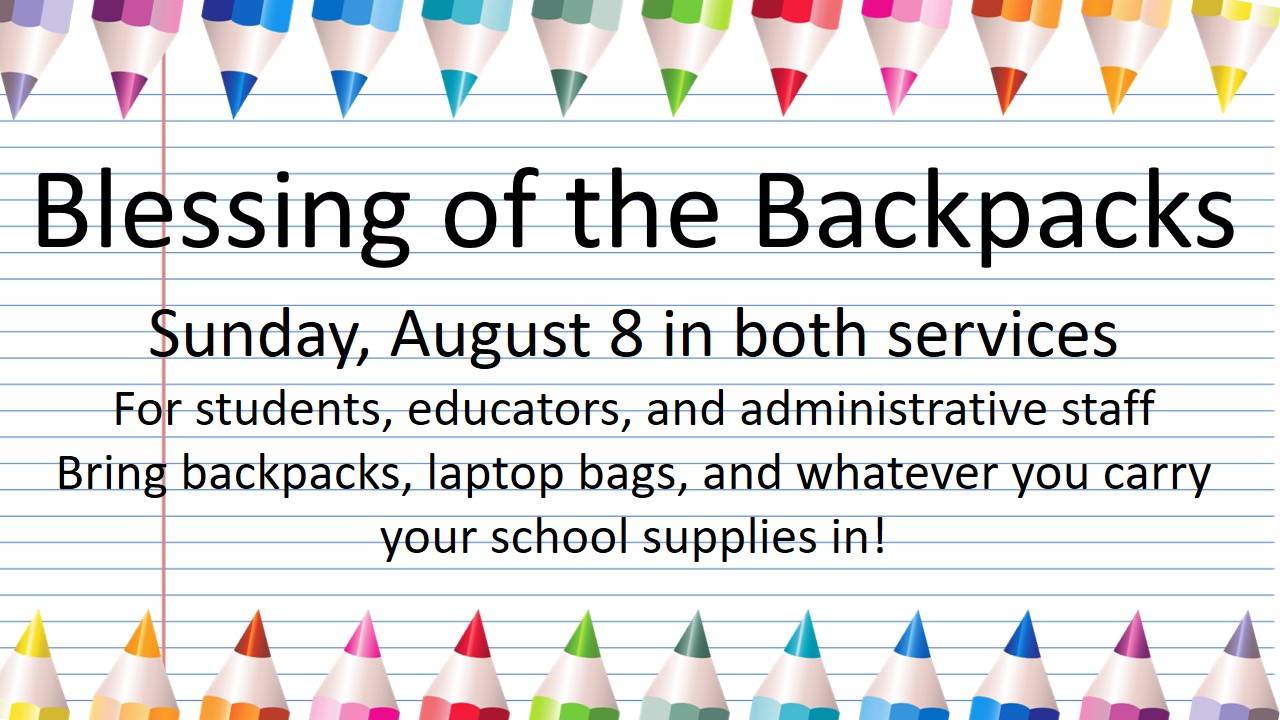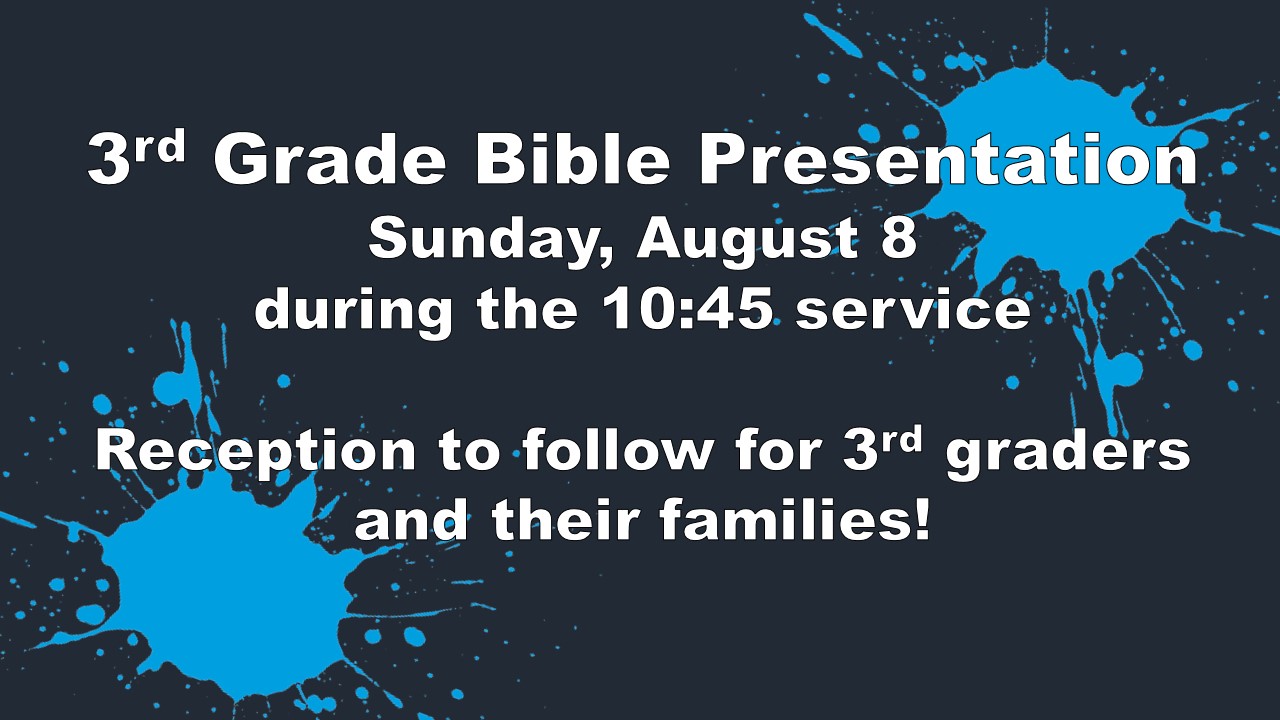 College Care is Gearing Up for Fall
Attention College Students and Families – it's time for college students to be heading back to school or moving to new addresses. The College Care team is needing updated information for each student. Please email information to Sarah Brown at or text information to 316-573-7981.
The following information is needed:
Student's name
Address
College/Trade school attending
Email address
Phone number
Care packages will be sent for Fall Semester and Spring Semester.
Overseas Care Packages
The Overseas Care Package ministry currently has 2 service members receiving the next care packages. Donations can be dropped off in the church kitchen before 9:45AM on Thursday, August 5. Boxes will be packed at the church on the 5th at 10AM in Room 11E. In addition to homemade cookies, other suggested items are hard candy, crackers, gum, snack bars, trail mix, peanuts, and chapstick (no chocolate until further notice.)
Just a reminder that if you have the name and address of a deployed service member (they do not have to be a member of Woodlawn), please let Jolyne Archer know at . Thank you for your support of this mission!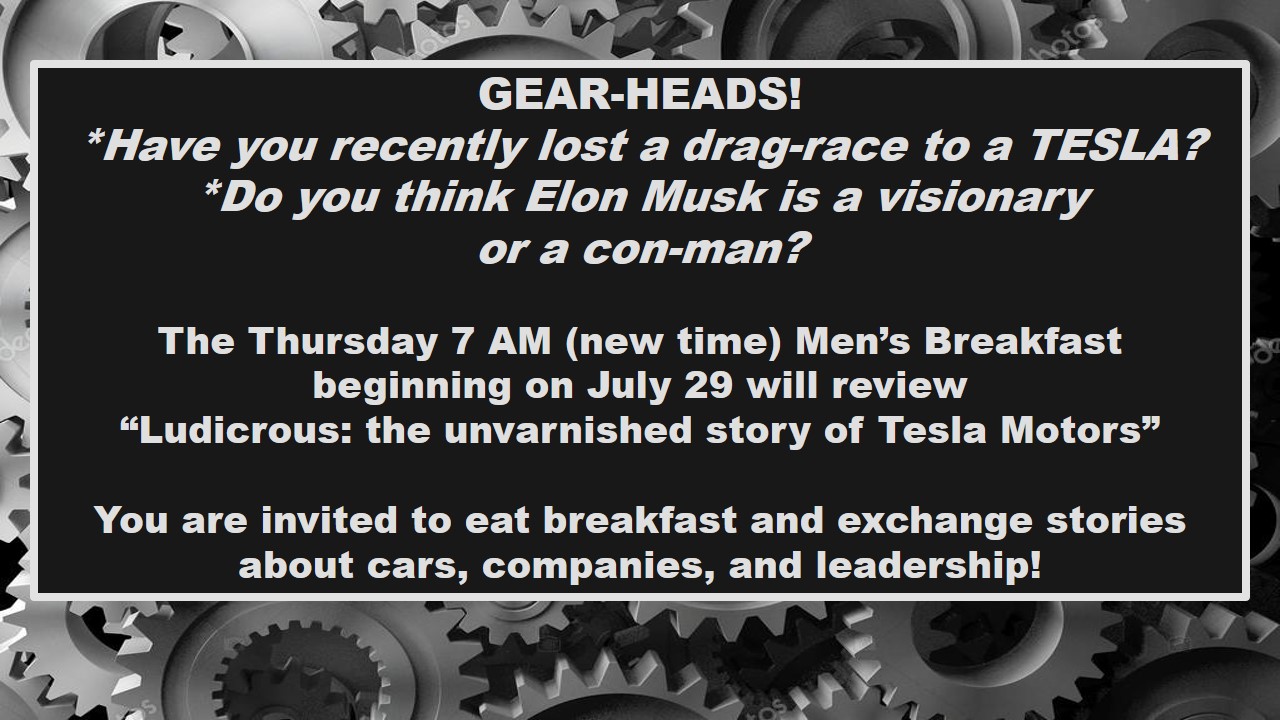 Would you give your time once a month?
Tech Crew (Sound, Screens, Lights)
Ushers
Greeters
Lay Readers
If you are interested, please contact the church office at 316-788-1507 or email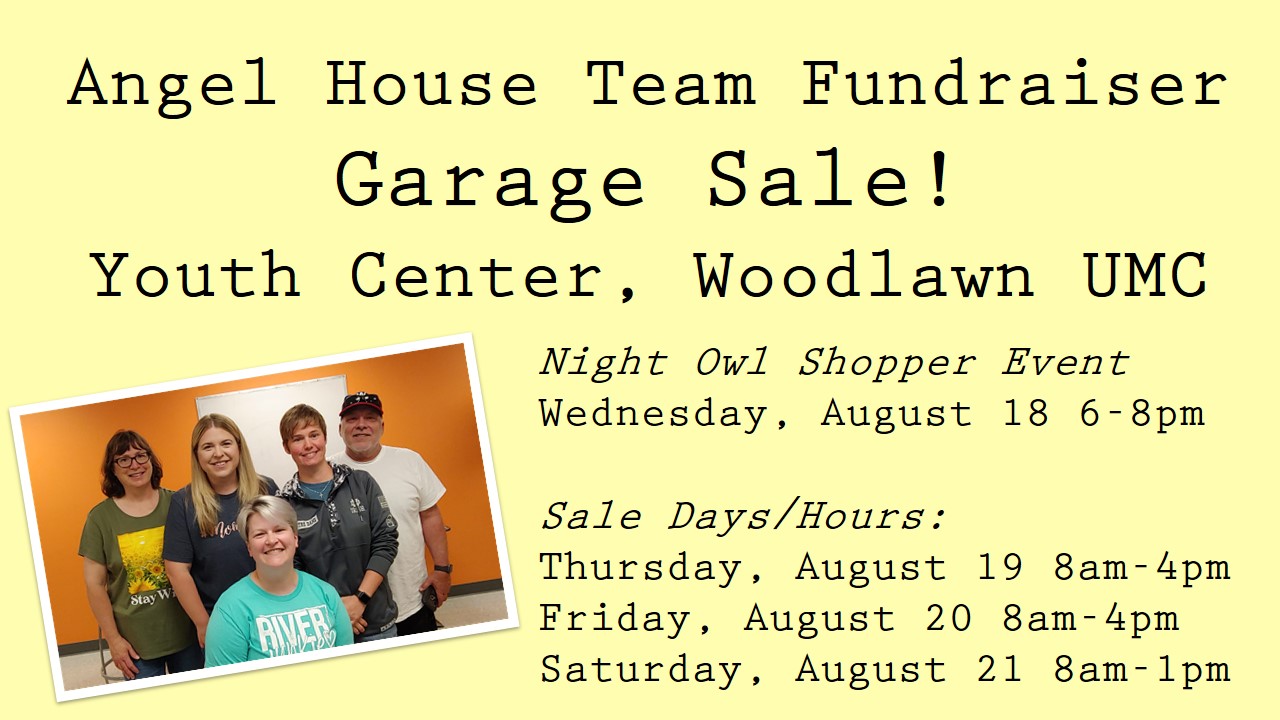 American Red Cross Blood Drive at Woodlawn- August 23
You may have heard - there is a severe shortage of blood available to hospitals right now. Your help is asked to meet this need. Monday August 23, from 12:00pm until 6:00pm, the American Red Cross will hold a blood drive at Woodlawn. To give this "Gift of Life" you can sign up at RedCross.org by clicking on the following link https://www.redcrossblood.org/give.html/find-drive. Enter woodlawnumc as the site code. You can also call 1-800-REDCROSS (1-800-733-2767) to sign up.
Anyone 17yrs and older can give blood. A consent form is available in the office for youth 16yrs old that wish to give blood.
Thrift Shop
The Woodlawn Thrift Shop is stocked for summer. They are open Thursday thru Saturday, 9am-2pm. They continue to accept gently used donations.
Thrift Shop will no longer require face masks for anyone who is fully vaccinated. They will continue to ask their customers to maintain a social distance. They thank their volunteers and customers for their support and patience over the past months.
Therapy Services
Woodlawn hosts two student therapists in the Master of Science in Family Therapy program at Friends University who are available for in-person or teleconference sessions at no cost to the client. If you or someone you know can benefit from this service, please phone the therapist of your choice directly and leave a message. The therapist will contact you to arrange an appointment. Chelsey Gotti 316-209-2416 or Kim Binford 719-439-0384
Stephen Ministry
Do you feel God has forgotten about you in all the Covid despair? Stephen Ministers are available to help you deal with all your feelings about the crazy days Covid has brought to our world. Whether you are grieving losses, feeling anxious, or financially impacted, Stephen Ministers are here to help.
Call Stephen Leader Kelly Gifford at 316 708 0961 to be matched with a Stephen Minister for confidential care through the despair in your life.
Expressing Christ's Care for Others
Stephen Ministers bring distinctively Christian care to those in need. They express Christ's care for others by listening and comforting, calling on their training and employing the tools of faith. If this description interests you, consider joining our next training class starting September 14th — contact Roylene Klein @ 316-250-0135 or Connie Sneeringer @ 316-737-1793 to learn more. Applications are available in the church office.
Prayer Chain Note
If you would like to receive the daily prayer email, let Lois know in the office and you can easily be added. For those who use Cox as your email provider, we have discovered this week that you need to make sure and mark this email as coming from a safe sender. Simply add as a safe sender and/or add to your contacts to insure you continue to receive the daily prayer email. This simple step will help prevent any service from blocking the email from reaching your inbox.
_________________________________________________________
Do you receive our weekly newsletter? It has even more information about what is going on in the life of our church! Send your email address to and let us know you'd like to subscribe to our weekly email newsletter sent each Thursday afternoon.
Worship services are available online on our Facebook Page, YouTube, and here on our Website. Already worshiping with us online? We'd love to know when you do! Be sure to like, react or comment on each worship service you watch. Those engagements are being used to determine "attendance" for our congregation at each service.
If you have been worshiping with us, we invite you to leave a review on our Facebook page!