Sunday, December 4, 2022
8:30 am Woodlawn Without Walls Online Service on Facebook and YouTube
9:00 am Traditional Worship in the Sanctuary
10:00 am Adult Sunday School classes
Victory Class - Parlor
CATS - 12E
Spiritual Quest - 13E
Church Office Hours: 9 am to Noon and 1 pm to 4 pm M-Th, and 9 am to Noon Fridays.
10-27-22 Moment for Mission:
DCFS

DCFS was started by Woodlawn Church in 1999 as a food assistance program for anyone living in the Derby School District. Our motto is "People coming together to serve others thru Christ." We now offer two services: people can get food once a month and we can help with utilities once a year with a limit of $400.

The need for food has increased and we are now serving 60-70 families each month. We are thankful for the support from the Derby Community and the food drives that have benefited the food pantry. Last year we helped 125 families with utilities and paid out over $40,000. The Church Thrift Shop on K-15 contributes $800 each month to help with utility assistance. DCFS could not exist without the support of this church and this community.

Thank you for helping us help others.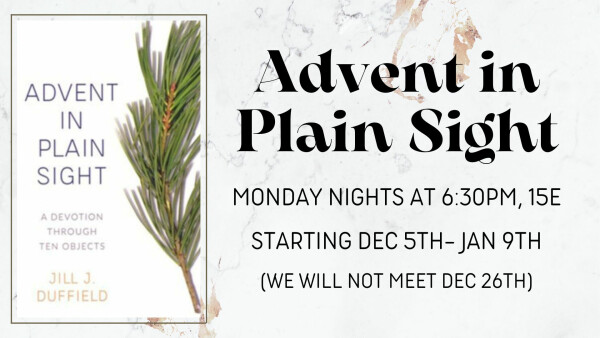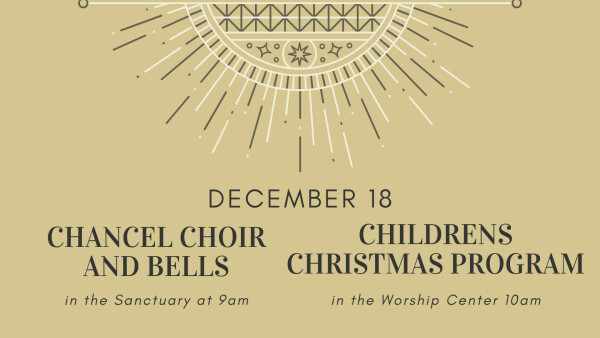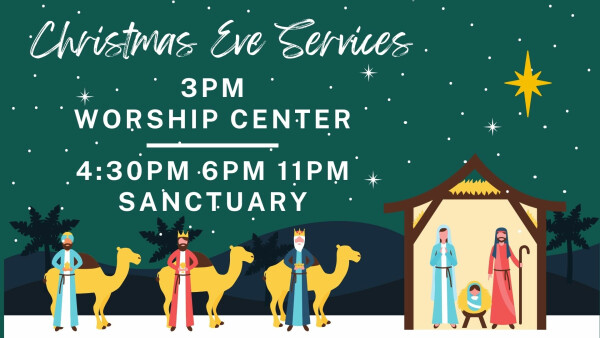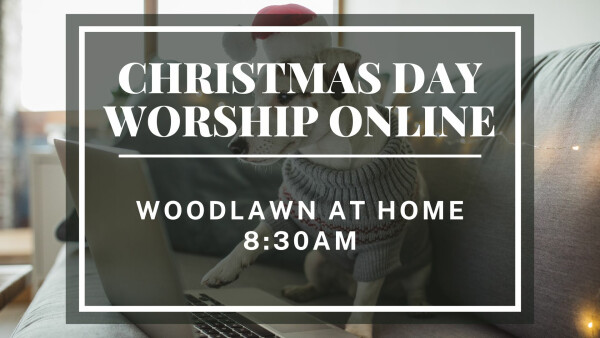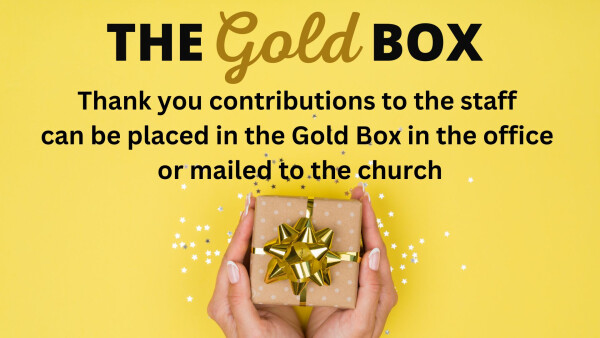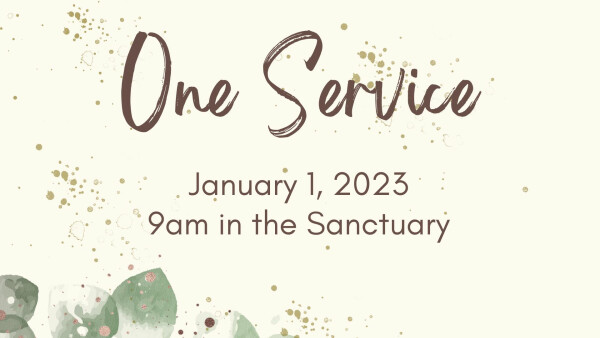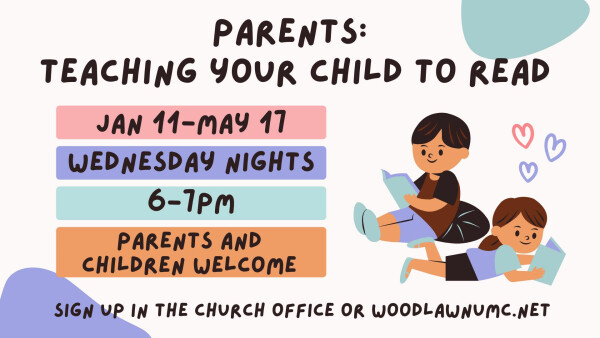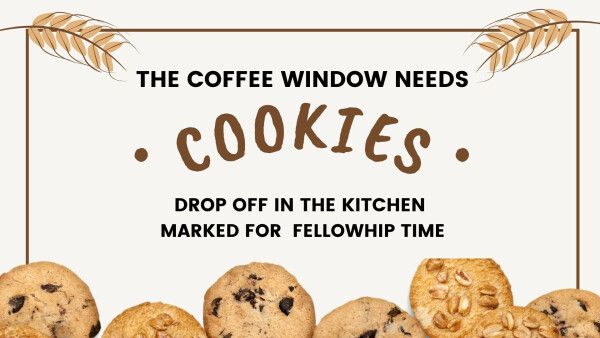 Screen/Media and Tech Volunteers needed for Contemporary Worship
Volunteers are urgently needed for the Contemporary worship service on Sundays. Volunteers would serve once a month, sitting in the tech booth and advancing the screens by computer. It's as easy as pushing a space bar! Training is available.
Stephen Ministers are here to help
If you are in a struggle with anxiety, loss, and/or isolation, you might not know exactly when your understanding and acceptance from this crisis will come. But, we can rely on our risen Lord to be truly present with it all, even when others can't be. If you need a message of hope and encouragement, call on a Stephen Minister to help you on this journey. A Stephen Minister can help you through the valleys of life to help restore your joy. Call Kelly Gifford- 316 708 0691 to be matched with a Stephen Minister.
God's command that we love one another is as relevant now as it was thousands of years ago, and Stephen Ministry is one way you can show that love. A Stephen Minister training class is starting soon. Contact Roylene Klein at 316-250-0135 to learn more about how you can get involved.
Derby Community Food Pantry


Food Pantry needs for December:
Manwich (sloppy joe sauce), Syrup, Boxed Potatoes, Cereal, Mac n Cheese, Shampoo, Deodorant

If you are looking for a meaningful way to count down to Christmas, you can participate in the Reverse Advent Calendar below.



Woodlawn Thrift Shop
Open Thursday - Saturday
9am - 2pm
103 N. Baltimore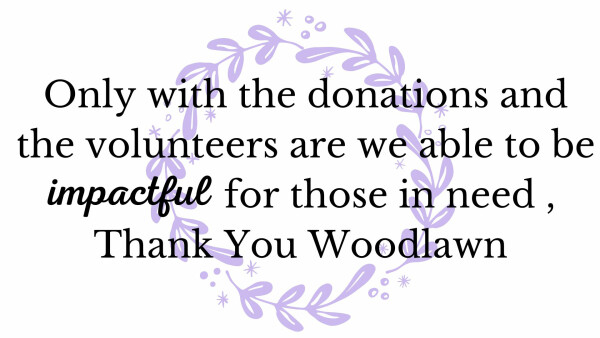 Opportunities to Serve
Tech Crew (Sound, Screens, Lights)
Ushers
Greeters
Lay Readers
Children's Ministry
If you are interested, please contact the church office at 316-788-1507 or email
Therapy Services
Woodlawn hosts two student therapists in the Master of Science in Family Therapy program at Friends University who are available for in-person or teleconference sessions at no cost to the client. If you or someone you know can benefit from this service, please phone the therapist of your choice directly and leave a message. The therapist will contact you to arrange an appointment. Chelsey Gotti 316-209-2416 or Kim Binford 719-439-0384
Prayer Chain Note
If you would like to receive the daily prayer email, phone the office to be added to the daily email.
Giving Made Easy
There are many ways to give to Woodlawn so that mission and ministries happen and our facility is maintained. We want to make you aware of some giving options you may not know of, or just haven't thought about in a while. With Christmas approaching, it brings the perfect opportunity to give a little extra to Woodlawn UMC with each gift you purchase online.
Common ways to give:
Sunday morning offering – give when you attend a church service
Mail a check or drop it by the church office
Use the GIVING button on our website woodlawnumc.net
Ways to give when you shop:
Dillons Community Rewards – once you have an account setup on Dillons.com you can link your Dillons card to an organization you designate and a percentage of what you spend will be donated; you can choose Woodlawn UMC!
Amazon Smiles – When shopping on Amazon.com if you login to Amazon Smiles.com you can designate an organization to which you want a percentage of what you spend to be donated. Woodlawn UMC can be your designated organization
UMC Market Powered by IGive – The United Methodist Church setup a program with retailers throughout the country that will donate a percentage of what you spend shopping online to an organization of your choice. Go to www.UMCMarket.org or www.iGive.com to get started.
iGive is a free service to causes and members. Since 1997, iGive has grown to 350,000+ members supporting 50,000+ causes and raised over $9 Million!
Make your shopping count for a little bit more!
_________________________________________________________
Do you receive our weekly newsletter? It has even more information about what is going on in the life of our church! Send your email address to and let us know you'd like to subscribe to our weekly email newsletter sent each Thursday afternoon.
Worship services are available online on our Facebook Page, YouTube, and here on our Website. Already worshiping with us online? We'd love to know when you do! Be sure to like, react or comment on each worship service you watch. Those engagements are being used to determine "attendance" for our congregation at each service.
If you have been worshiping with us, we invite you to leave a review on our Facebook page!