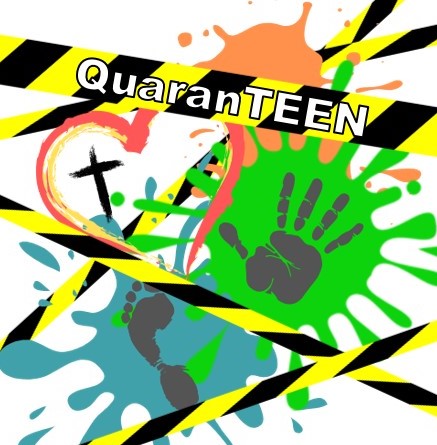 Woodlawn Quaran-teen ministries are temporarily replacing our normal ministries. We will be connecting with youth on Zoom for online youth group for both Middle School students (Wednesdays 6:00-7:00pm) and High School students (Sundays 6:30-7:30pm), providing a family devotional to be sent weekly over e-mail, and offering a youth prayer chain to help calm our fears and worries through this time. If you have a prayer request to be put on the prayer chain, please e-mail Bryce at .
Click HERE to go to our Woodlawn Youth Facebook page.

High School Youth Group
High School Students (9th-12th grade) meet weekly for worship, discussion, and fellowship. In addition to our worship and lesson each week, we play games, go on outings, and engage in service projects. This year, we will be working with the theme "Leave Your Mark", in which we will discover how God is calling each of us to use our gifts, talents, and passions to be in ministry. Each month we will engage in a different mission project. We meet in the Youth Center on Sundays from 6:30-8:00pm. Visit the youth calendar to see what is coming next!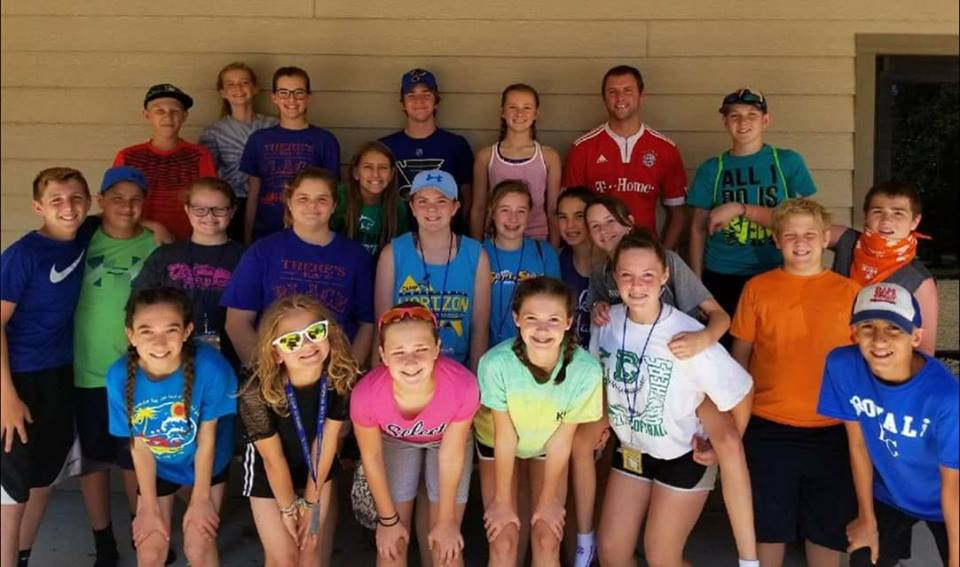 Middle School Youth Group
Middle School students (6th-8th grade) meet weekly for dinner, worship, small group discussion, snacks, and activities to help them grow in relationship with Christ! We start the evening with a church-wide dinner in the Worship Center and move into a time of worship and discussion before a eating a snack and finishing with a big group activity! Our Middle School youth will also be working with the theme "Leave Your Mark", in which we will discover how God is calling each of us to use our gifts, talents, and passions to be in ministry. Meet in the Worship Center and Youth Center on Wednesdays 5:30-7:30pm. Visit the youth calendar to see what is coming next!
---
Sunday School
Middle and High School students learn about God through scripture by meeting together and learn about who God is through presentations and group discussion. We are currently using "Creative Bible Lessons in Psalms." We meet in Education Room in the Youth Center from 11:00am-Noon on Sundays.
5TH SUNDAY BREAKFAST:
Woodlawn hosts a breakfast every Sunday morning during the school year from 7:30-9:30am in the Worship Center. On months with a 5th Sunday, the high school youth are in charge of breakfast as a fundraiser! Any students who help with breakfast receive a share of the money earned that can be credited toward mission trips, retreats, and camp.
---
CONFIRMATION CLASS:
Begins Spring 2020
Confirmation is for students eighth grade and above who are interested in going deeper in the faith in a tangible way. Confirmation literally means "With Firmness" and gives youth the opportunity to claim their faith as their own "with firmness". Through the Confirmation process, youth will discover what we as United Methodists believe and why we believe them. In order to best do so, Confirmation students will work with teachers, parents, and mentors through the process. At the conclusion of the class, youth will have the opportunity to become full members of the church.
Our Confirmation class takes place during a summer camp experience that will be from June 9-14, and includes some experiential learning trips to a synagogue, and an orthodox church, as well as utilizing the Collaborate Methodist Confirmation curriculum. This format allows our Confirmands to build some great community while diving deeply into their faith. The Confirmands are also paired with a mentor for the process so that they develop a relationship with an adult who can help them answer questions about their faith throughout the process.
For more information on the Confirmation class, please contact Bryce.
---

Camp Horizon
Camp Dates 2020
Middle School Camp: June 15-19
High School Camp: July 27-31
Woodlawn youth attend overnight camps at Camp Horizon in Arkansas City, Kansas. For more information about Camp Horizon visit horizoncenter.org.
Scholarships are available through Camp Horizon and through Woodlawn UMC. Click here to fill out the scholarship application through Camp Horizon. Contact Bryce if further financial assistance will be needed through the church.
---

Retreats and Mission Trips
Throughout the year, we offer a variety of opportunities for youth to break out from their ordinary schedules and connect with both God and other youth in much deeper and more intense ways. Look for retreats in the fall and spring as a way to encounter God as we retreat from our ordinary lives to spend a weekend with God. Some of these retreats offer youth the chance to serve those in need as we put our faith into action as the heart, hands, and feet of Christ. Check out the youth calendar to see when our next retreat or mission trip will be!
---
Learn More
For more information about our Youth Ministries, please contact Bryce at: