Emberhope Angel Tree
Drop-off times are scheduled the next two Sundays: November 22 and 29 from 9am – 11am at the church main entrance to bring your Angel Tree gifts. (All gifts are due back no later than 11am November 29.) This is the preferred method to drop off gifts, however, gifts can also be dropped off by appointment or to the church office during regular hours. Contact Kelly Heckart with questions.
Journey to Bethlehem

On Saturday, December 12, 6-8:30pm Woodlawn will host the community for a Drive Thru Christmas story experience. We will guide them around our parking lots as they visit 5 stations on a Journey to Bethlehem, leading to the birth of Christ. Imagine a Living Nativity… and take it up 5 notches!
You are invited to be a part of creating the Journey to Bethlehem! We need cast members to dress in costume and stand in our scenes, we need donations and loans of supplies and volunteers to decorate our Woodlawn outdoor trees! More information on each of these areas below.

How to get involved
Help with the Cast
Each scene has 3 shifts of cast members. Scenes will be grouped by family units to keep households together and safe. There are parts for adults and children alike, for groups of 2, 3 and 5+. Would your family be willing to help with one of the scenes?
Contact Bryce Fuhrmann to find out what slots are open.
Adopt a Christmas Tree
Any tree can be a Christmas tree if you dress it up right. The decorating window is anytime between Dec 1-10 and take down is anytime between Jan 6-10. Come at your own time, bring your extra decorations, play some Christmas music on your phone and light up a tree. We will have electrical hook ups available for lights. Christmas lights bring such joy and as they light up the darkness they remind us, Christ is our light in each darkness we face. Would you like to adopt one of the trees on Woodlawn's lawn?
Contact Pastor Lori to claim your tree!
Loan out or donate Items
There are several items you can loan or donate to help support this great event! Here is a link where you can see what is still needed and sign up for items you can offer.
https://signup.com/go/WkYgCQW

Let's make the most of this Christmas that is unlike any other. When we look back, we will remember how we embraced joy, shared the good news with our community and shined the light of Christ!
Overseas Care Packages (December)
Can you think of a better way to spread Christmas love and also show support for deployed service members than by sending them care packages from Woodlawn?! As of today, there are 5 service members who will be receiving boxes. If you would like to help spread some Christmas cheer overseas, Jolyne Archer would be glad to pick items up from your porch on December 1st or 2nd. She will be packing the December boxes on December 3rd at her house. Christmas treats and Christmas cards would be a great addition to the December packages, as well as homemade goodies, protein bars, powdered flavors for water, cocoa packets, trail mix, nuts, and jerky. Baby wipes and chapstick are also useful. Contact Jolyne at or call or text (316) 393-9347 to arrange pickup. Thank you for your support of this mission!
Youth Foster Child Adoption
For many people, the giving of gifts at Christmas is far more meaningful than anything that we receive. It is a chance to bless others as we recognize the blessings that God has given each of us. This year, our youth are "adopting" two foster children, for whom we will provide Christmas presents this year.
One, a sixteen year old boy, loves playing video games. The other, a thirteen year old girl, loves volleyball, basketball, and make-up. In providing gifts for these two foster children, our youth are learning to be the heart, hands, and feet of Jesus for someone in need. We look forward to providing a sense of hope and joy for these two foster children this year. For more information, contact Bryce Fuhrmann at .
Youth Present On The Porch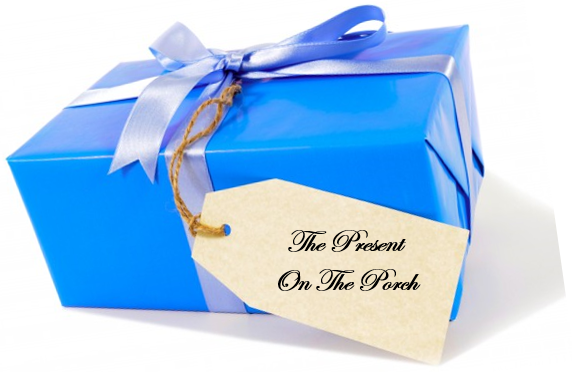 Throughout the Advent season, our youth will be passing the "Present On The Porch". Attached to the present, they will find this note:
Open this present, quick as can be
Inside lies a gift to decorate your tree,
As well as an invite, especially for you
And a story of Christmas we know to be true.
Then re-wrap this gift and pass on the torch,
From one youth to another, The Present On The Porch.
As they pass this gift, they will have the opportunity to experience Christmas in community together.
Children's Ministry Mitten Tree for Operation Holiday
Drop-off your items starting THIS SUNDAY!
Each year families in need look forward to Operation Holiday which helps provide food and gifts to families in the USD 260 school district for Christmas. Woodlawn has, for several years, provided hats, scarves and mittens for this worthwhile mission. This year you will be able to drop off your items for the mitten tree along with items for the Angel tree, if you have them, on these dates, November 22 and 29 from 9am – 11am at the church main entrance. For questions, contact Jenna Roskilly at .